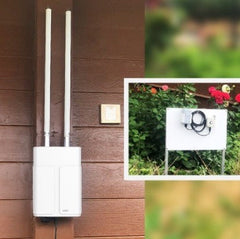 Brings Digital Agriculture into Fig Plantation in Shandong China
Since ancient times the fig has been used for human consumption, as sweet and refreshing fresh fruit, as the tasty dried fig. Recently the nutritive value has been highlighted.
The pectic substances are useful to prevent the blocking of veins
In infantile feeding, figs provide calcium for children who are allergic to milk
The high fiber content has laxative effects
A diet based on figs can prevent cancer of the colon and slow down the development of carcinomas
With all of these positive attributes, fig plantation has become increasingly popular among farmers.
Background
Thanks to the excellent geography and climate conditions, fig trees are well growing in Weihai, Shandong, and it has been honored as National Geographical Indication Protection Product of Weihai. In this background, a leading fig fruit company from Weihai cooperates with us in order to take the fig industry to the next level.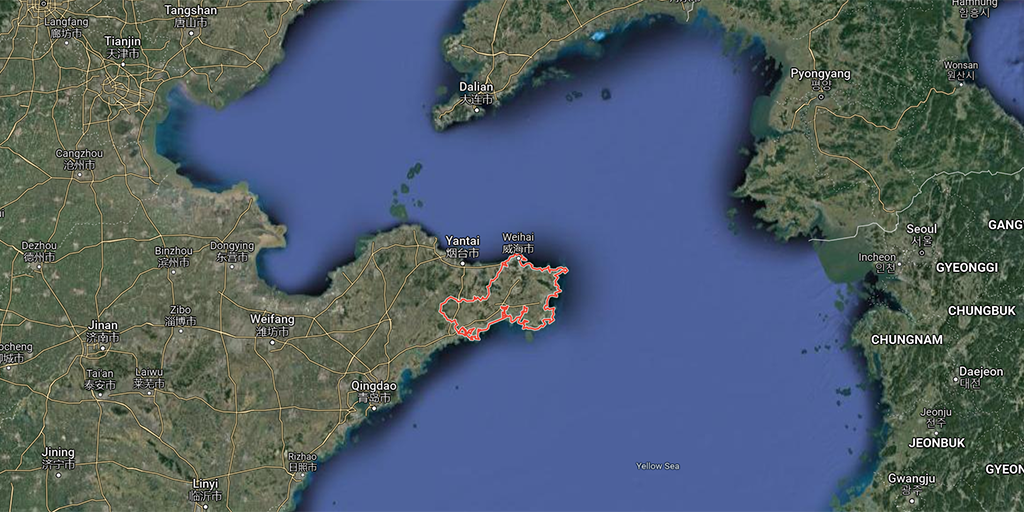 Challenges
Difficult to obtain the growth environmental data of fig trees
Traditional manual irrigation results in resource excess or insufficiency
A larger planting scale requires unified management
Solutions
The fig plantation monitoring solution is completely provided by our LoRaWAN® product portfolios. Soil information like moisture, temperature, and electrical conductivity can be measured by our IOT-S500-SMTC, and be transmitted to IoT Cloud via G67 LoRaWAN® gateway. By means of intelligent data analysis of IoT Cloud, it can send command to the IOT-C511 solenoid valve controller to control irrigation automatically.
Besides, other sensors like IOT-S500-CO2, IOT-S500-LGT are implemented in this project to detect the CO2 concentration, temperature, humidity, barometric pressure and lightning conditions, which are important to fig trees' growth.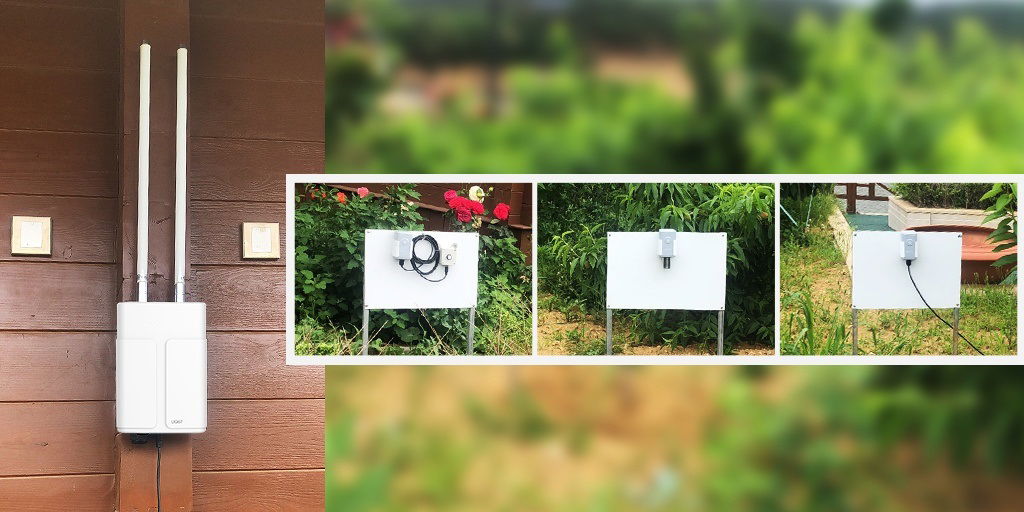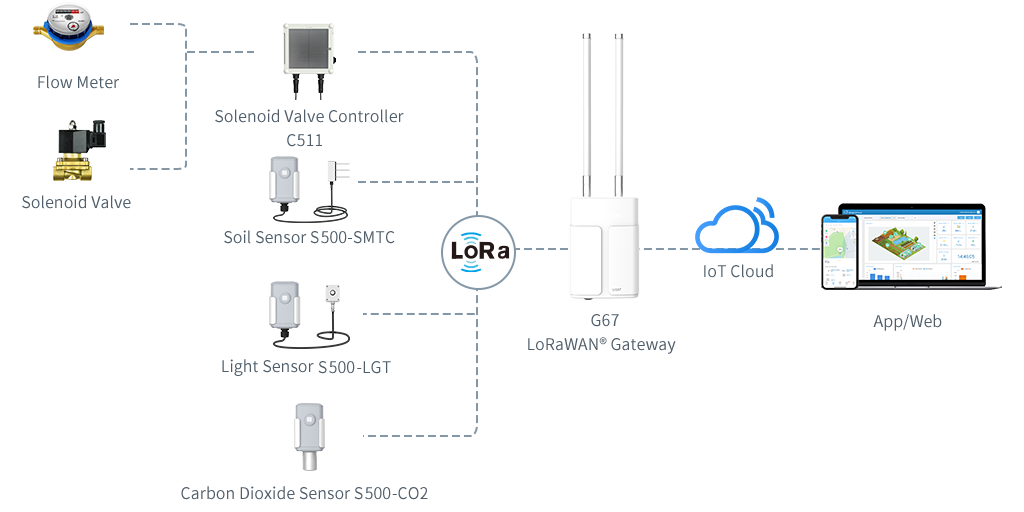 Benefits
Remote Monitoring
24/7 remote monitoring of fig tree growth conditions
Lower Costs
Smart automatic irrigation reducing manpower cost
Unified Management
Unified device & data management on Milesight IoT Cloud
Future Proof
LoRaWAN® technology making project scalable & future-proof