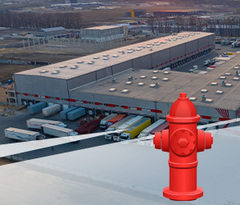 Fire protection systems are life-saving infrastructure rather than DIY projects. Overall, nowadays less than 50 percent of fire protection systems across China are being inspected as they should be. This is largely because of the labor shortage of skilled inspectors. Therefore, instead of sending inspectors to the field, where they can only get to a few job sites a day, a more efficient process would deploy smart devices that allow these inspectors to monitor remotely. Moreover, as LoRaWAN® proliferates, it not only aims to make life easier and cooler but also promises to enhance the operational efficiency of the fire protection systems that are designed to provide life safety. In this smart logistic park, Linovision LoRaWAN® based pipe pressure sensors and water level sensors are affixed to the water pipes and water tanks for monitoring the pipe pressure and water level in real-time.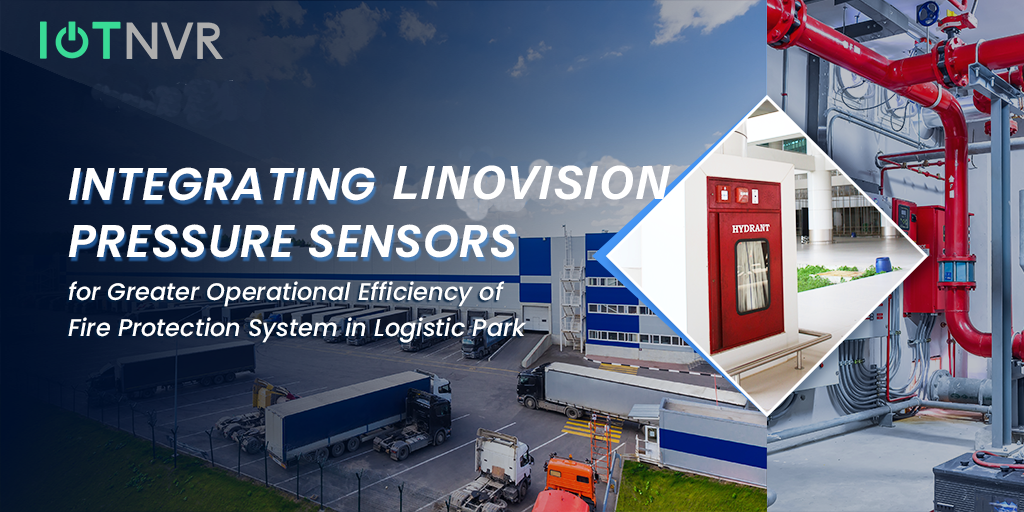 Challenges
Some professional facilities are already implemented in the fire protection system but huge challenges remain in terms of utilizing these systems to attain their full potential.
Low Operational Efficiency
There are no other options but physically check a gauge if you want to know the pressure on a fire protection system.
Incorrect or broken gauge or meter may also result in incorrect records, wrong information and disorganization.
Project
A logistics park is a regional hub where all the activities related to logistics are consolidated and centralized. The basic required characteristics of a logistics park include a warehousing infrastructure and an efficient transportation infrastructure. Due to the contract, customer information is confidential.
Solution
The basic facilities of the fire protection systems are already neatly deployed across the entire logistic park, including the fire suppression, sprinklers, smoke detectors and other fire protection equipment that works in tandem to protect against fire. The best way to improve the performing efficiency of the whole system is to keep the existing infrastructure and power it with smart technologies. The LoRaWAN® is well known for its long-range connectivity with low power consumption.


Water pressure is a critical piece of a fire fighting system. To a warehouse's or a building's water supply system, regardless of its public water supply or a private water tank, enough pressure and capacity are required to be supported. In locations where the water pressure isn't high enough to provide for fire protection needs or no municipal waterworks exist, a pump must often boost water pressure. However, through a faulty gauge, it's difficult to detect the pipe pressure dropping caused by a crack or hidden leaks. Even to a qualified inspector.


But the shift toward intelligence is happening. In this application, the pipe pressure sensors and submersible water level sensors communicate via a LoRaWAN® gateway to the customer's monitoring center. Sensors measure the data and transmit it wirelessly, so it doesn't need to physically check gauges by qualified staff. Moreover, the LoRaWAN® controllers are utilized to retrofit the available power meters. Through the RS485 interface and Modbus protocol, data finally reached the gateway wirelessly.


Once the LoRaWAN® gateway receives the data from the sensors and controllers, it's processed by the gateway's embedded network server directly and then forwarded by MQTT to the cloud where the monitoring center is hosted by the customer himself.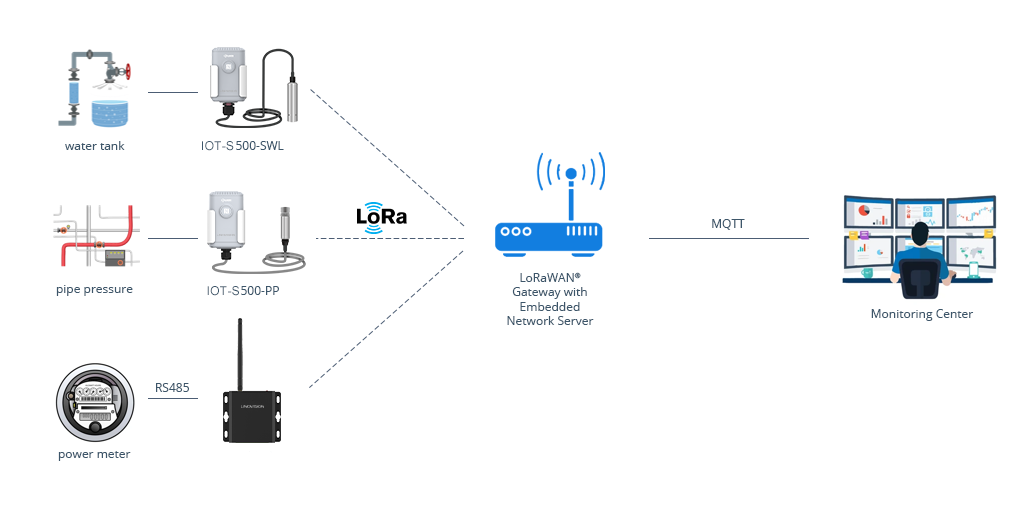 The connected smart devices can share data directly with other devices over a LoRaWAN network. Those smart devices enable more than just connectivity. They typically have an operating system that lets users connect with other information services or apps.
Deployment
Linovision IOT-S500-PP pipe pressure sensors and IOT-S500-SWL submersible water level sensors are utilized to measure the pipe pressure and water level.


The measurement of the pipe pressure sensor is adjustable between 0 to 2.5 MPa (25 bar). In some areas and buildings, 1.6 MPa (16 bar) is enough to supply water normally in the sprinkler system, and in rest areas, it should be increased to 2.5 MPa (25 bar) after going through the field testing.


In the first phase of the project, 15 pipe sensors are distributed on 3 buildings to realize the routine monitoring of pipe and pump. In the second phase, another 53 units are affixed across the whole fire protection system in the park. Finally, annually 100 units are expected on the way to other logistic parks of the group in China.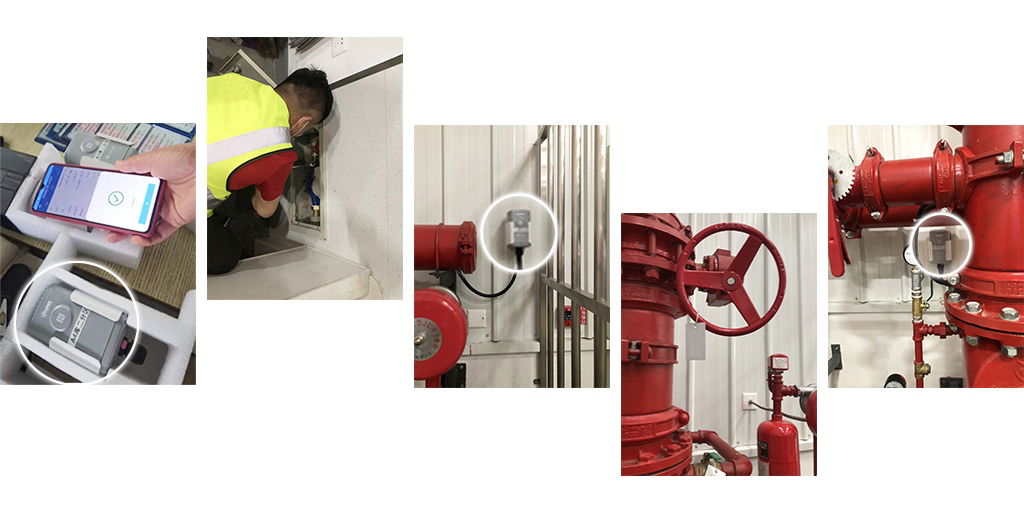 NFC isn't quite 'new' technology anymore, but it's still very handy. With NFC, instead of performing manual configurations to identify the LoRaWAN® end devices, the connection between NFC supported mobile phone and the linovision sensor is automatically established in less than 1 second.


Now the whole fire protection system is becoming more reliable and accurate with minimal maintenance.
Benefits
For warehouse, logistic park safety professionals, this represents an exciting time. The addition of LoRa technology to fire and life safety building systems will present many benefits with minimal risk.
High Operational Efficiency
The more data can collect and use from these devices, the more efficiencies users can create
Scientific Operation
Eliminate the outdated, ineffective practices for the inspection, testing, and maintenance of fire protection equipment.
Not only does smart LoRaWAN® solution promise more accurate, more efficient inspection, testing, and maintenance of systems, it could save lives, too.